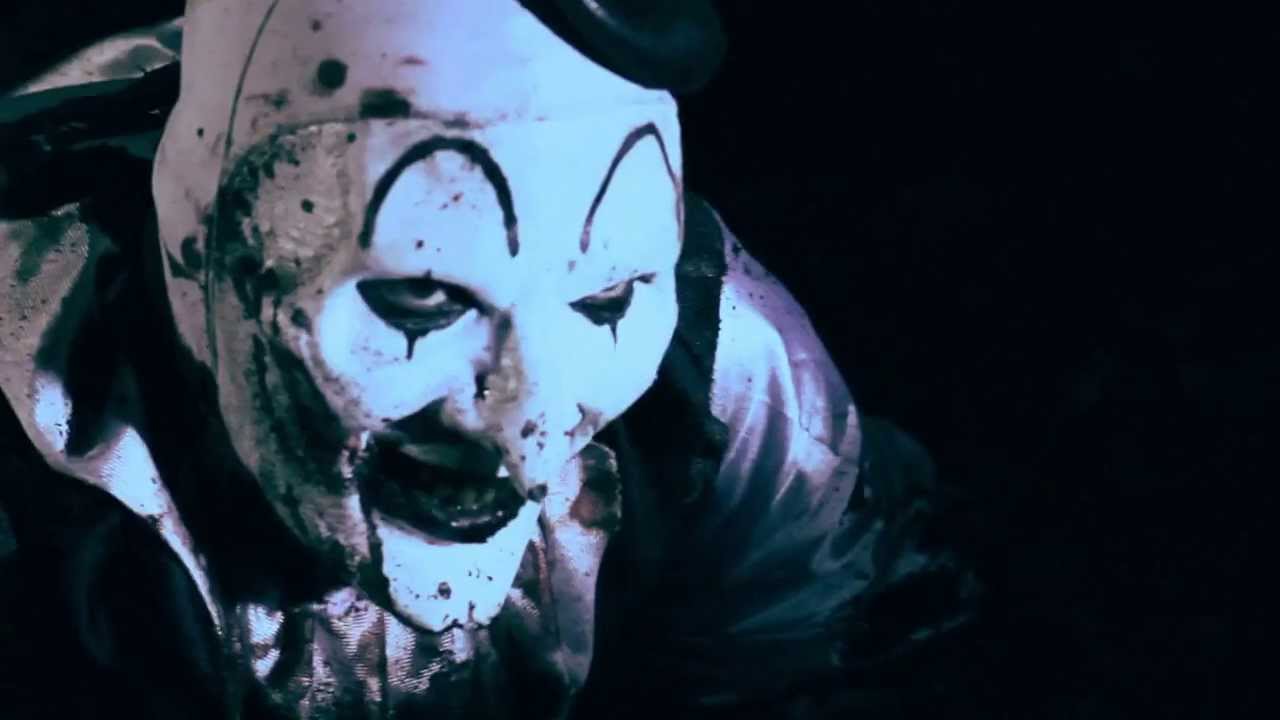 ALL HALLOW'S EVE
Director: Damien Leone
Writer: Damien Leone
Available On: Tubi, Amazon Prime Video ($), Vudu ($), YouTube ($), iTunes ($), Google Play ($)
Released: October 29, 2013 (DVD)
Budget: N/A
Box Office: N/A
IMDb: 4.9/10
Rotten Tomatoes: N/A
Metacritic: N/A
Katie Maguire as "Sarah"
Mike Giannelli as "Art the Clown"
Catherine A. Callahan as "Caroline"
Marie Maser as "Woman
Kayla Lian as "Casey"
---
Welcome to Review Mortis. This is our platform for short reviews of films that will most likely not be covered on the Grave Discussions podcast. Though we will continue to post dual reviews, the two of us will also post individual reviews in the future. With that said, on with the show …
---
With Terrifier carving a bloody good path through the horror community recently, Samael and I felt that it's precursor would be the perfect subject for our first written review. All Hallow's Eve released in 2013 straight-to-DVD, but it's appeal feels almost timeless; I can tell that it was produced recently due to the crisp visuals and costuming, but the content threw me for a loop. For example, director Damien Leone clearly took great care to present All Hallow's Eve in grind-house fashion, exploiting nudity and various sexual themes intermixed with lurid colors and plenty of good old-fashioned gore. As a community, we see far less of these types of (intentional) presentations in horror now-a-days; I have to give Leone props for choosing to do so, and succeeding in that regard.
The grind-house aspect of the film ties in quite fluidly with the overarching Halloween elements; like Trick 'r Treat, the movie explores Halloween-related tropes and "rules," but with far more subtlety and viciousness. I want to say it's a film that offers a lesson in trusting strangers, or maybe specifically just demonic clowns. After finding a videotape in the bag of Halloween candy procured by the children that she's babysitting one night, our heroine Sarah (portrayed by Katie Maguire) checks it out. You know, in case there's any porn or inappropriate violence … things pre-teens probably shouldn't be watching (but let's face it, we all have). What she finds are three increasingly creepy tales, portrayed like films themselves, and all featuring our new favorite killer clown: Art.
Art the Clown's role in All Hallow's Eve is not quite as direct as in Terrifier, where he is very clearly the central antagonist. All Hallow's Eve paints him (quite literally in one scene) as more of a catalyst or puppet-master of the events that unfold, and also portrays him as much more supernaturally powerful than Terrifier ever really lets on. He feels like an unstoppable killer, and given the apparent messages and themes present in All Hallow's Eve, it makes sense. Unfortunately, all of the other characters feel pretty uninspired and pointless. The score and visuals, however, make up for the clunky writing that doesn't quite feel bookended, and the gore and general weirdness should appeal to the most competent bloodhounds. I can see this becoming a Halloween-season staple with the right amount of attention, and the overall creativity of the film is refreshing.
Did I miss anything?
Barnabas's Score: 3.5/5

An unorthodox film, to say the least. It radiates the Halloween spirit in a way you wouldn't expect. A clown that leaves you feeling uneasy, and aliens! Well, an alien. The cinematography was done well, but nothing spectacular. But that's not what's special about it. The score was eerie, the film itself was meta, and Art sends chills down anyone's spine, plus he has a glock.
There wasn't too much too of a plot. A kid finds a tape in his bag after trick or treating, watches the tape with his babysitter and on the tape are a set of seemingly real and gruesome stories of murder, which the babysitter dismisses as just a film. The ending will repulse you, but it's an extremely fun movie. I would compare the Halloween vibe to Trick 'r Treat, both also telling different, yet interconnected stories having to do with the main story. Overall Terrifier was fun as hell. Definitely one of my picks to watch on Halloween Night.
Samael's Score: 4.5/5